This weekend's temps are expected to be in the mid-80s. Can't say I'm terribly upset about that.
I know my parents endured a frigid stretch this winter back in Missouri. Happy to do my modest gardening plan and get the backyard cleaned up again, and ready for spring.
Also: We're dog-sitting Riptide for 24 hours. His mama went up to Phoenix to volunteer at a medical event. We know Lacey and Rip from the dog park so he's a familiar face.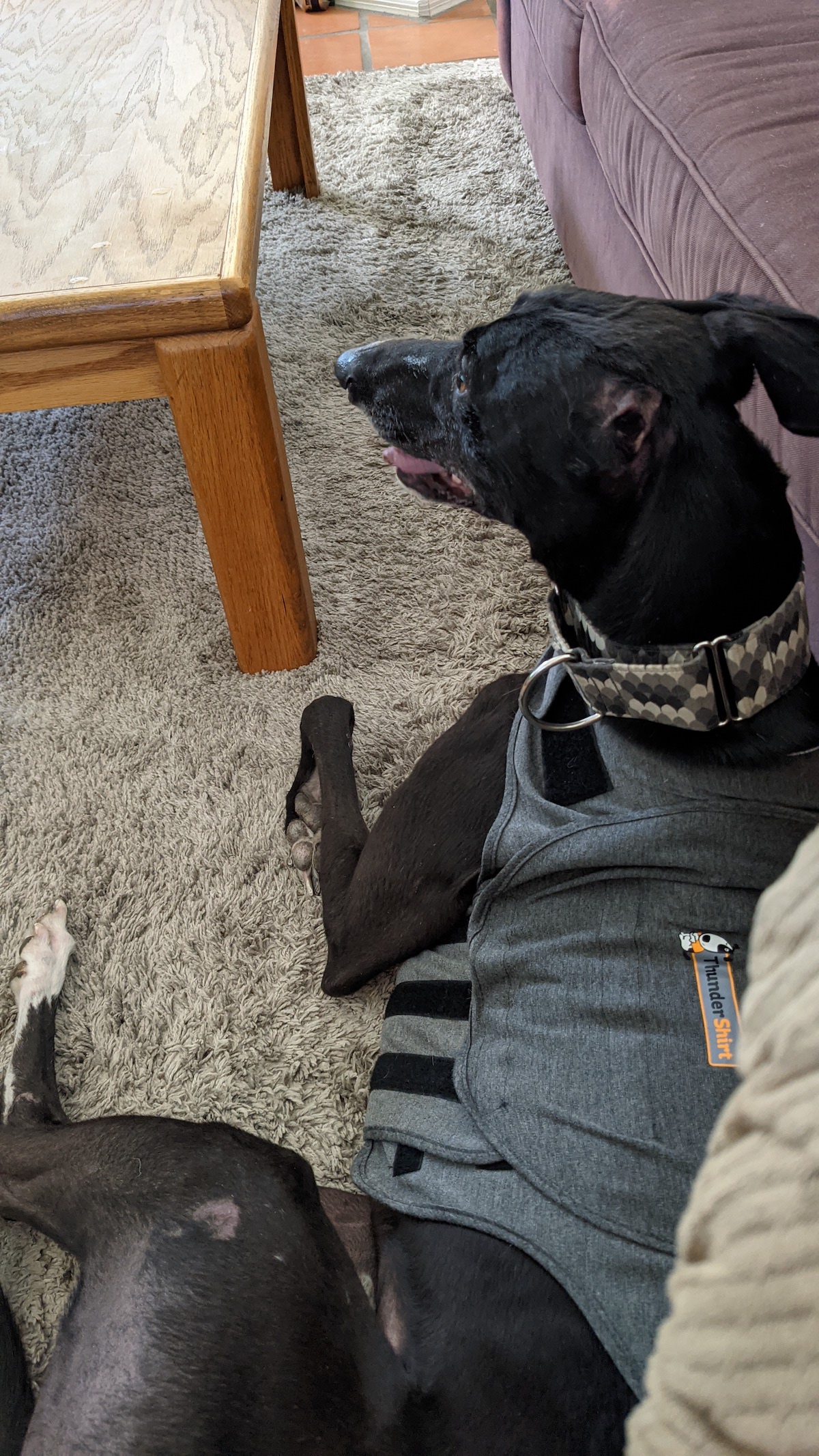 He's a little more nervous than Geordie and very sensitive to certain noises. Of course Tucson has a giant USAF base. Jets are pretty common.
Good news is his Thunder Shirt seems to calm him down, plus he already found Geordie's "safe space." That's the dark, quiet nook in the spare room where he can retreat when frightening noises appear.